ESTHER
We deliver personalized jewelry with the concept of 'Brightening Life,' valuing individuality and offering customization and ordering options.


Jewelry that holds sentimental value, things that are important but no longer in use, or items you can't bear to part with – we want to transform them into something new. Jewelry filled with the cherished memories of your parents or grandparents, pieces you'd like to pass down to your children or grandchildren.


Each piece of jewelry has a unique story, and we cherish those stories as we transform them into new designs. We aim to provide you with jewelry that you'll wear every day and that will make your days shine.


Your own special jewelry has the power to change your mood and turn your everyday life into something sparkling. We design our jewelry as daily supports, amulets, and sources of comfort, with the hope that you'll be reminded of your determination and wishes every time you look at them, just like when you see the stars.


As stages in life change, from the old to the new, whether it's a reward for your hard work and goals, your first piece of jewelry, a gift for a loved one, or a remake of something you no longer use into a new design, we offer customized designs that are uniquely yours.



We don't just propose designs; we also consider the design, material, and size that suit each individual from the perspective of personal color. 'Personal Jewelry' is what ESTHER wants to provide to you.


During the production process, we turn shapes that come from a moment of serendipity into designs, expressing jewelry inspired by the art of nature and its patterns, akin to something created by nature.
'Artistry of Jewelry Shaped by a Moment in Nature'
With a focus on quality, our fine jewelry will make your everyday life shine.:*・
Fashion Jewelry

▷Unique designs crafted from scratch by the designer, valuing inspiration.
Jewelry with a sculptural beauty reminiscent of nature's creations.


K18 YG Plated Sterling Silver〈Silver925〉


*Arrangements such as changing the size can be made.
→Online Store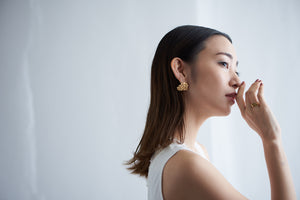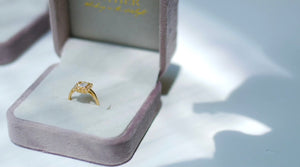 Fine Jewelry


▷ Designs created by the designer, valuing inspiration and crafted from scratch, featuring individuality while being suitable for everyday wear and enjoyable for styling, such as layering.


K18 Yellow Gold / High-quality Diamonds
Size adjustments, design modifications, and changes to other materials like platinum or white gold are also possible.
→Online Store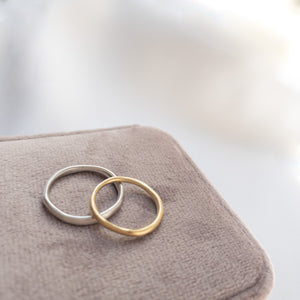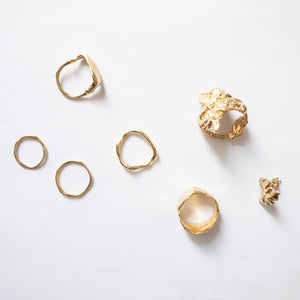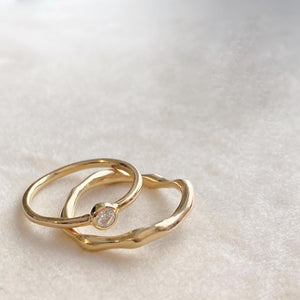 REMAKE JEWELRY〈Legacy Jewelry〉
It's possible to arrange the design by using stones or parts of jewelry that you inherited from your parents or grandparents or no longer use.
Transforming these memorable pieces into a design that expresses your individuality and can be worn every day can make your life shine with jewelry.
→Remake Jewelry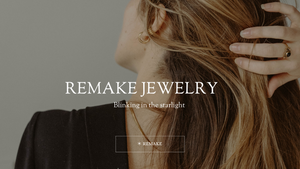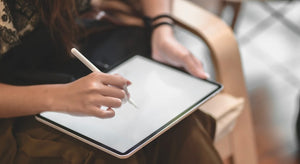 Personal Jewelry
One-of-a-kind Personal Jewelry
Custom-made with a focus on 'what suits you' based on the expertise of a color analyst, tailored individually from scratch.
Designs suitable for everyday wear, designs tailored to the occasion, bridal jewelry, designs for men, and remakes of jewelry with sentimental value passed down through generations.
→Personal Jewelry Page
BRIDAL JEWELRY
Bridal jewelry that values comfort for everyday wear.
Rings that are so lightweight you'll forget you're wearing them and that adapt to a wide range of styles, gently enhancing your individuality.
→Wedding Page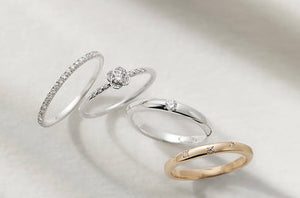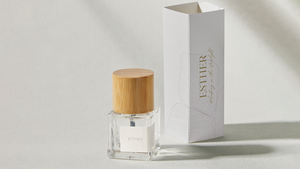 Metal allergy
Metal Allergy-Specific Coating Agent
Simply apply to the parts of accessories or jewelry that come into contact with your skin and leave it on for about 30 seconds before wearing.
For those who have given up due to allergies, please give it a try.
→Shop
At ESTHER, we exclusively use recyclable precious metals. Rather than discarding unused jewelry, we upcycle them into new pieces.
We also use gemstones that hold enduring value, ensuring minimal inventory loss by producing each piece to order without maintaining stock.
Additionally, we incorporate ethical practices such as utilizing recycled materials for packaging and display items. We are committed to sustainability and ethical practices.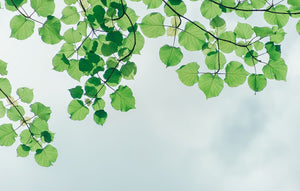 Tokyo Metropolitan Public Safety Commission
License Number: 303292121474